Ideogrammatic opens this Saturday!
10/16/2019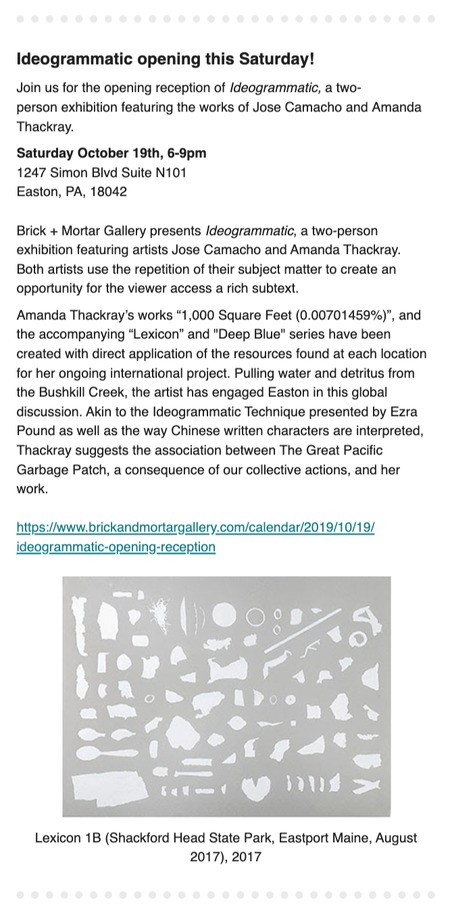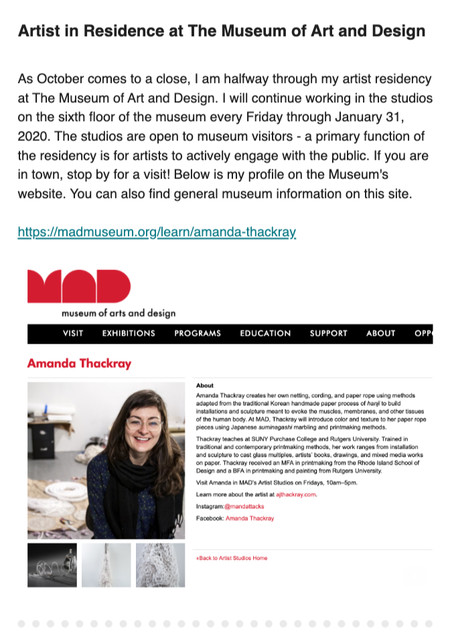 ---
PORIFERA opens at Index Art Center!
6/13/2017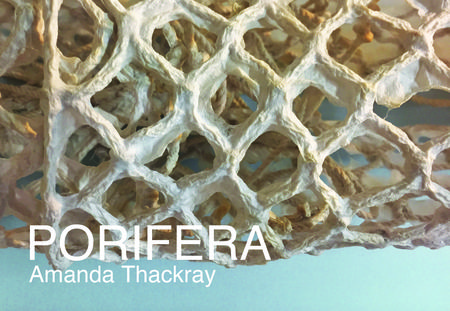 Porifera, a solo show by Amanda Thackray

Index Art Center Side Gallery
Reception: Saturday, June 24th, 7 - 10pm
Exhibition Dates: Saturday, June 24th - Friday, July 21, 2017

Index Art Center is pleased to present "Porifera," a solo exhibition of artwork by Amanda Thackray. Inspired by the relationship that scientists and researchers pursue with nature, Porfera is an amalgamation of fantastical narratives of sea sponges that spin cold, flexible glass, lizards that re-grow limbs, and the desire to understand and borrow. A mixed-media installation of twine dipped in abaca fiber, Porifera hangs from the sky tethered by decorative chains, and grows forward as a prosthetic tunnel. At once, the abaca is taut like a skin, yet porous, revealing thousands of tiny granules winding within.

Porifera is funded in part by the Purchase College Part Time Teaching Support Award, provided by faculty development funds from Emily and Eugene Grant.



Also on view in the Index Art Center main gallery:
LIGHT YEARS AWAY curated by WAVELENGTH
https://www.facebook.com/events/507203929403914/

---
RAW FORMS FORUM at Newark Museum, Saturday, October 22 at 12 PM - 5 PM
10/11/2016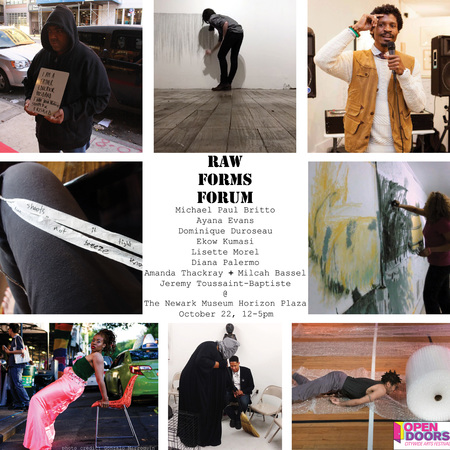 I am excited to be sharing a new collaborative performance piece at the Newark Museum as part of the 2016 Newark Open Doors Arts Festival.